Men
Who We Are
FORGE is a ministry for men of all ages and backgrounds who are being shaped by God into the men they want to be, so they can live the life they were born to live. At GBC, it is our desire to be a place that encourages men to make commitments to Jesus Christ, their families, and to one another. Our goal is to provide men with the resources and relationships necessary to help them develop godly character and equip them to influence their world for Jesus Christ.
Our Purpose
To invite men to engage in Bible study, prayer, community, and accountability. To create a supportive environment that enriches the lives of GBC men and their families. To host events that will promote fellowship, outreach, service, and evangelism.
Tuesday Night FORGE
Come and join us Tuesday evenings at 7:00pm in the Fellowship Hall as we gather to study scripture together and build community.
Study of the Book of James
Understand that works don't save us, rather good works follow true faith as our beliefs and actions line up with each other.
James had a unique earthly relationship with Jesus, but his letter clarifies what the Christian life should look like for us all. The Book of James is filled with practical wisdom for Christians, calling us to live out genuine faith through good works, but it is also rooted in rich theology. Perhaps more than any other book in the New Testament, James emphasizes the application of Christian belief.
This 12-session study examines the core message of James: the relationship between faith and works. In our own ability, we cannot stand in the face of adversity. Without faith we could never find the strength to trust God. We would never be able to see above the trials we meet and to keep our eyes focused on the King while counting our trials as joy. This is the essence of James. We don't work to be saved; we work because we are saved. Faith apart from works can never be sustained.
Tuesday September 5th- James 1:1-12
Tuesday September 12th- James 1:13-18
Tuesday September 19th- James 1:19-27
Tuesday September 26th- James 2:1-13
Tuesday October 3rd- James 2:14-26
Tuesday October 10th- James 3:1-12
Tuesday October 17th- James 3:13-18
Tuesday October 24th- James 4:1-12
Tuesday November 7th- James 4:13-17
Tuesday November 14th- James 5:1-6
Tuesday November 28th- James 5:7-12
Tuesday December 5th- James 5:13-20
Saturday Morning FORGE
Saturday mornings at 7:30am in the Fellowship Hall we host a bible study and work through a book together. We typically meet on the first and third week of the month. Right now we are walking through the Gospel of John. Contact Ken Burgener at for more info and to be added to the reminder email.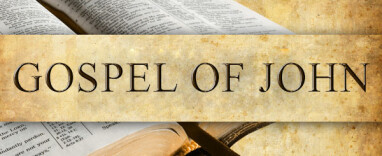 Summer FORGE Community Events
Bonfire Nights

(7-10pm) 7360 Geddes Rd. Superior Twp.

May 30th
June 20th
July 25th
August 15th
CONTACT ALEX BARTEE
Men's Ministry Pastor

We use Discord to communicate throughout the week and build those relationships. After you set up an account, join our group here!